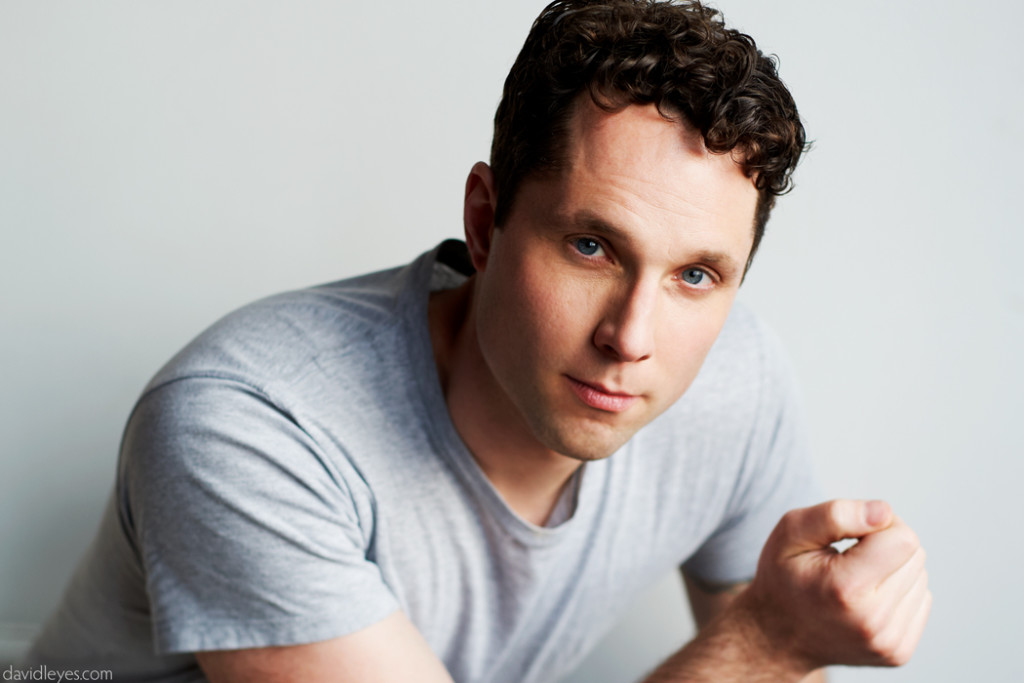 ADAM BRADLEY
Born in Vancouver, B.C., Adam has worked and trained as a writer and actor all over the world – Vancouver, Berlin, Prague, Denmark, Serbia, Bali, Norway, and Toronto – but now calls New York home.
Originally intending to be an academic, Adam earned his B.A. in Philosophy at the University of McGill and continued on to an M.A. at the University of British Columbia. While at UBC, his passion for photography led him onto film sets as a stills photographer. Inspired by the documentary Visions of Light, he shifted his focus to cinematography and started working as a lighting technician in the fall of 1997. Over the next three years he worked on everything from no-budget student productions to major studio pictures, doing everything from lighting, gripping, camera, sound recording, writing, producing, and directing.
Since he started working in the film industry in 1997, Adam has always been writing: stage plays, comedy sketches, short films, and feature-length screenplays. In 2000 he started producing his scripts himself, producing and directing his first short film, Admit One.
In 2001, while living in Prague, he accidentally found himself acting in a sketch comedy show; the experience was so overwhelmingly fun that he decided to move in front of the camera and become an actor. Knowing that he needed a solid technique, from 2004-2006 he studied at the Atlantic Acting Conservatory in NYC and has been working as an actor ever since.
Adam brings all of this experience to bear on every page that he writes. His training as an actor gives him both a deep understanding of dramatic structure and a keen ear for dialogue; his work as a technician tells him which ideas will be too complicated to shoot, and how to write them more simply; and his work as a producer helps him understand which stories will find an audience and which will not. In short, he has a lot of good ideas about how to make high-quality films on low budgets.
In 2007, he and his wife Amelia Mathews created Well-Drawn Dog Productions as the home for their film projects, both short-form and feature-length.
His first feature film, Bank$tas, which he wrote and executive produced, premiered at CineFest Sudbury in 2013 and was released theatrically in the U.S. in the fall of 2014 by Main Street Films, and in Canada by D Films. His second film, Yesterday last year, which he wrote, produced, and acts in, will be completed in early 2015. His third feature film, Learning to Ride, which he executive produced, is currently on the film festival circuit. His next three feature films, Zebra Victor One, Bank$tas 2: Pistol Strikes Back, and Negative Space, have been written and are currently seeking funding.
Filmography
Features
(Completed)
Learning To Ride (2014) – executive producing
Bank$tas (2013) – writing, executive producing, acting
(In postproduction)
Yesterday last year (2015) – writing, producing, acting
(In development)
Zebra Victor One – writing, producing
Negative Space – writing, producing
Bank$tas 2: Pistol Strikes Back – writing, producing
Irreversible – writing, directing, producing
Shorts
(Completed)
R.S.V.P. (2014) – producing
The Beauty of Disaster (2014) – producing
Kurt Vonnegut's Long Walk to Forever (2014) – writing, producing
Better Man (2014) – writing, producing
Switch (2014) – writing, directing
The Diamond Sutra (2014) – writing, directing, acting
Leap Of Faith (2014) – writing, directing
Willow Cake (2014) – writing, directing
Counting (2014) – writing, producing
Last Date (2014) – writing, directing
English (2013) – producing
Sophisma (2013) – executive producing
Sonnet 51 (2013) – directing, cinematography, editing
So Far (2012) – writing, producing, acting
So Close (2010) – writing, directing, acting
Can I Be Frank (2004) – writing, directing, producing
Admit One (2000) – writing, directing, producing
(In Development)
Code of Conduct – writing, producing
Crushed – writing, producing
The Plucking – writing, producing, acting
Hamlet and the Pirate King – writing, directing