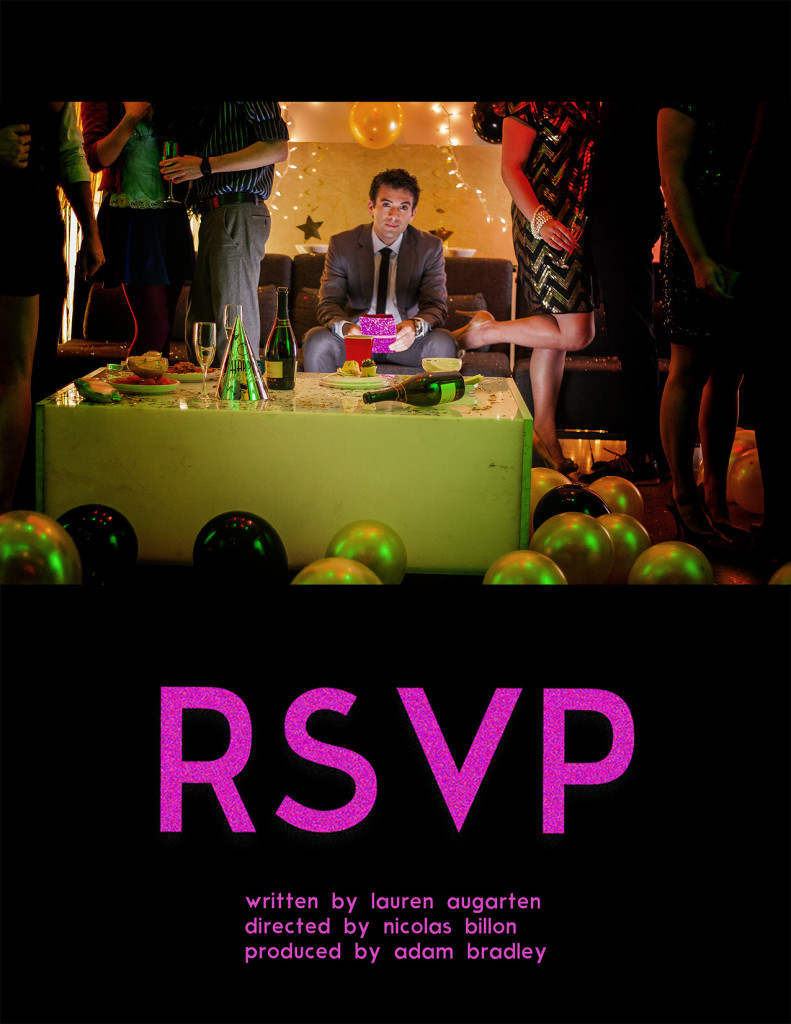 Completed March 2015
When newly-dumped Saul is invited to his best friend's wedding, it creates an existential crisis: will he be 'attending', or 'attending +1'? And how long can he avoid his friend before being he's forced to send his RSVP?
RSVP was shot over four days in November 2014, in NYC, on a budget of about $3,000 USD. It is currently on the festival circuit, so we can't share it with you now – but please check back in a few months!
Starring:
Jarrod Spector
Amelia Mathews
Calvin Smith
Melissa Lusk
DOP: Dikran Yazedjian
Sound & Picture Editor: Adam Bradley
Written by: Lauren Augarten
Directed by: Nicolas Billon
Produced by: Adam Bradley