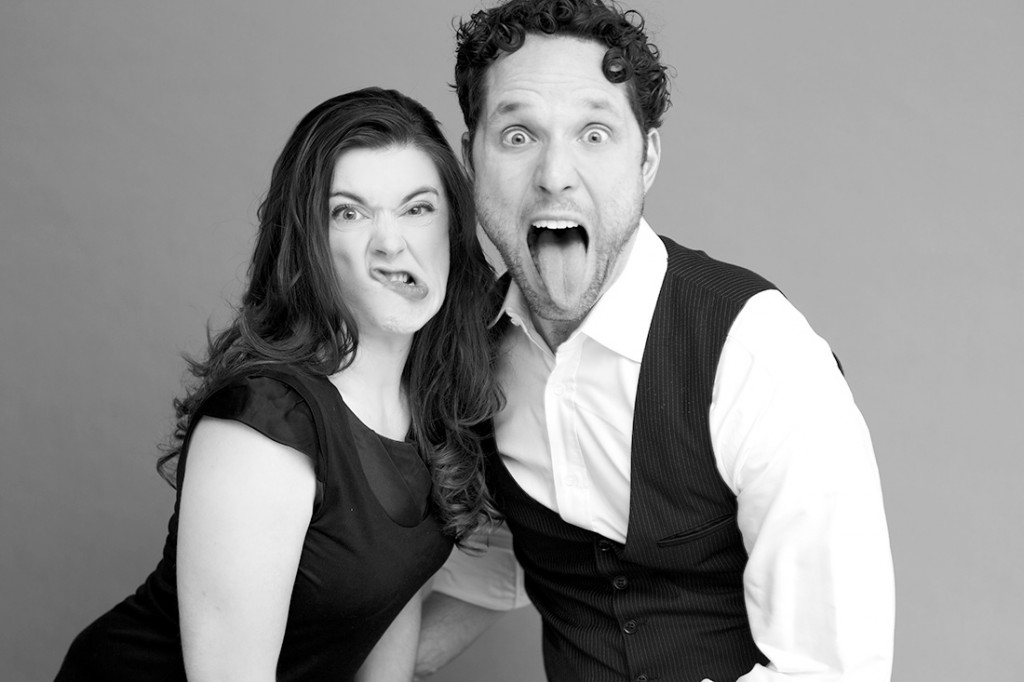 Well-Drawn Dog Productions is Adam Bradley and Amelia Mathews, a husband-and-wife team devoted to telling great stories on modest budgets.
They met in an acting class in New York while blindfolded. It was love at first touch. They dated, then broke up and lived apart, then got engaged and married (while still living apart.) After two years of a long-distance marriage Adam moved to NY, and now they have a small apartment in Queens with their two cats.
Adam completed his training at the Atlantic Acting Conservatory in NY; Amelia earned her MFA from the University of Tennessee. Though their first love is acting, they both realize that taking control of their careers means getting involved in production, so now they're multihyphenate actor/writer/director/producers.
In 2014, Amelia thought it would be fun to make a short film a month, and while they missed that ambitious (read: insane) goal, they managed to make 9. To date, their work has been accepted into film festivals around the world, including the Cannes Short Film Corner, the Canada International Film Festival, Toronto's InsideOut Festival, the Buffalo-Niagara Film Festival, the Queens World Film Festival, the NSI Online Festival, and many more.
For more information about Adam, click here.
For more information about Amelia, click here.
To see their work as actors, Adam's website is here, and Amelia's is here.