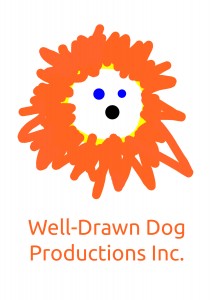 09 Dec 2013
WHAT:
In 2014, we are challenging ourselves to create one short film every month. This is extremely ambitious and will require a lot of hard work from ourselves and our collaborators. But we're going to do it.
HOW:
Working under the assumption that "A well-drawn dog is better than a badly-drawn lion" (David Mamet), we believe that simple, well-told, stories need heart and determination, not million dollar budgets. It is easier to sit on the couch and avoid taking risks, because movies are often expensive. But they don't have to be. We have a Canon 7D, shotgun mic and digital recorder, tons of creativity, and talented friends. Let's push ourselves and each other and do something crazy. Let's make movies. Lots of them.
To see a very good example of what can be done on a limited budget, please watch Peter Lewis' short, "The Camera" at https://vimeo.com/32655795 (or just google it.) It cost $50 and one weekend.
THE PLAN:
In order to help us stay on task, we've come up with a few simple rules.
Creative solutions before financial ones. Each film will be allowed to spend up to $300 on one crucial story element (this cost will be borne by the producers, the writer, and the director.)

Scripts no more than 5 pages in length. Ideally, stories have a beginning, middle, end and one change or twist. However, they can be more poetic as well.

Maximum 2 shooting days.

Maximum 3 locations.

Maximum 4 principal actors.

Actors will do their own hair and make-up.

If you want to act, you must participate in another meaningful way (working production on an earlier project, fund raising, location scouting/managing, music composition, kraft services etc.)

If you write the script, you can choose what you want to do for the film (act, direct, produce, nothing)

Each month, 2 projects will run simultaneously. One in pre-production, the other will shoot and have a whirlwind post-production schedule.

Finished projects will be posted to the Well-Drawn Dog YouTube channel the last day of the month, starting January 31, 2014.

Copyright of all films will reside with Well-Drawn Dog Productions and the producers of each short (at a minimum, the producers will be Adam and Amy, the writer, and the director.)

Exceptions will be made in exceptional cases. Amy and Adam reserve the right to break all these rules.
WHY:
We are interested in developing a community in which we can all grow as artists. If you have a story that you'd like to write, do not fear – we will help you. There will be 2 productions running simultaneously, so there is ample opportunity to contribute in ways great and small.
HOW TO STEP UP:
a) Let us know your interest and include your Bio.
Message Amy or Adam on FB or email us at amelia@welldrawndog.com or adam@welldrawndog.com
Email subject line should read : THE YEAR OF THE SHORT
b) We will meet with interested people in person or via SKYPE.
Then, we BEGIN.
PLEASE SHARE.
Questions? Please ask.